Dr Vicky has been practising as a licensed naturopathic doctor since 2006. She founded Agape Natural Wellness Centre Inc, right after graduating from the Boucher Institute of Naturopathic Medicine. She is also part of the first group of naturopathic physicians to receive prescriptive authority in 2010, which allows NDs to write pharmaceutical prescriptions for their patients.
In 2012 after 8 successful years of practice in the heart of Kitsilano in Vancouver, Dr Vicky decided to take her most favourite naturopathic governing principle, 'Docere - Doctor as Teacher' to a whole new level and open a school. Yes, you heard us right.
After almost a year and half of gruelling preparations to meet ministry regulations, Dr Vicky opened the Kelowna branch of the Canadian School of Natural Nutrition (www.csnn.ca/kelowna) which welcomed its inaugural morning and evening classes in September 2013. Dr Vicky taught Chemistry, Pathology, Allergies, Business courses and Case Study practicals to her students in 2013 and 2014. In order to focus on her patients, Dr Vicky has handpicked an excellent teaching faculty for the students of CSNN Kelowna.
​
As the mother of a young child, Dr Vicky is well aware of the daily stresses that an entrepreneur, a professional and a parent deals with. If anyone is going to get you, she's going to be it!
Presently, she is creating an online wellness coaching program and is working on her first book. In her free time, Dr Vicky is discovering the many treasures that the Okanagan has to be offer.
What are you waiting for?
105-1626 Richter Street,
Kelowna BC V1Y 2M3
(Entrance is on Lawrence Ave)
​
​
​
250 470 0022
​
Book an appointment.
Ask a question.
Just say hi!
​
​
Let's get this wellness journey started!!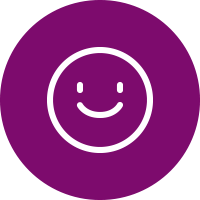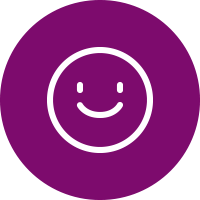 Dr. Vicky's ultimate goal as a naturopathic physician is to empower her patients to take charge of their own healing and wellness. She strongly believes in the healing power of nature which ultimately knows what is best. Empowering her patients through education, choice and flexibility, Dr. Vicky strives to uncover the root cause of an imbalance in the body causing disease. She adopts the minimalist approach in her practice i.e. she uses the least possible amount of therapeutic inventions to aid the body's own vitality to overcome the imbalance/disease. Dr. Vicky's vision is to empower all her patients to rely on their body's own innate intelligence to live to their fullest potential, naturally.
YOUR HEALTH.

REDEFINED.

NATURALLY.
ADRENAL FATIGUE
​
Acute and chronic stress, Addison's, Cushing's
THYROID DISEASE
​
Hypothyroidism, Hashimoto's, Hyperthyroidism, Graves
MEN'S HEALTH
Erectile dysfunction, Benign prostate hypertrophy (BPH), Andropause
WOMEN'S HEALTH
​
Premenstrual syndrome (PMS), Menopause, Endometriosis, Fibroids, Infertility, Polycystic ovarian syndrome (PCOS), Fibrocystic breasts, Bio-identical hormone replacement
DIGESTIVE DISORDERS
Irritable bowel syndrome (IBS), Constipation, Diarrhea, Crohn's, Ulcerative colitis, Gas and bloating, Food allergies and sensitivities
Are you
living

or

surviving

?
​
​
SKIN CONDITIONS
Acne, Eczema, Psoriasis, Hives
AUTOIMMUNE DISEASE
​
Rheumatoid arthritis, Lupus, Multiple sclerosis (MS)
MOOD DISORDERS
Depression, Anxiety, Seasonal affective disorder (SAD)
Feeling
Overwhelmed,
Overworked and Over It?
​
Doctor of Naturopathic Medicine - Boucher Institute of Naturopathic Medicine

Prescriptive Authority

Board certified in Acupuncture

Board certified in Intravenous Therapies

Advanced Cardiac Life Support First Aid

Neurolinguistic Programming Practitioner

Advanced training in endocrinology, women's health and paediatrics
​
College of Naturopathic Physicians of BC

BC Naturopathic Association

Canadian Association of Naturopathic Doctors

Boucher Institute of Naturopathic Medicine Society

BINM Academic & Clinical Faculty (2008-10)

Intravenous Nutrient Therapy for Physicians

Association for the Advancement of Restorative Medicine

Wellness Leadership Academy Masters

Canadian School of Natural Nutrition Licensee Association
By blending the art of natural therapeutics with modern medical science, I seek to identify and treat
the causes of illness in the least invasive way possible.
- Dr Vicky